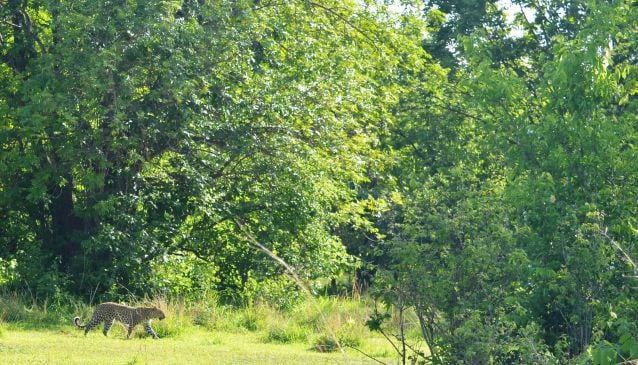 The Emerald Season in Zambia
Adventure
Overnight the countryside is painted every shade of green imaginable.
Almost every piece of advice about when to go on a game viewing safari will recommend the dry season, May to October. This is when food and water are less abundant and game is easier to find, but in the last few years, the Emerald Season has become increasingly popular.
In the South Luangwa National Park the Zambia Wildlife Authority (ZAWA) has recently invested a substantial amount of money into improving the road network within the park so that more roads remain passable despite the frequent deluges.
In the dry season, Zambia is dressed in shades of ochre and sienna. Dust and smoke from villages and bushfires hang in the atmosphere. Distance is seen through a soft focus filter and sunsets are almost unrealistically vibrant. As the days get hotter and rivers and water holes dry and shrink, the countryside and animals are familiar, as seen on a nature documentary, slow, sluggish and surviving. Just when it feels like it can get no hotter and the animals seem to be eating twigs and dried leaves, trees start producing vibrant green leaves, the impala start dropping their young. Not a drop of rain has fallen and yet nature seems to be ahead of itself.
The clouds roll in and finally, the rain comes. The smell of the first rain is one that stirs up age-old memories; every child of Africa knows that hot earthy scent, petrichor! The tar roads steam as the world cools down. Overnight the countryside is painted every shade of green imaginable, Emerald Season is not just a romantic sounding name for this time of year. Waterholes fill, rivers flow, migratory birds flock in and don their breeding plumage. The dust and smoke haze is washed from the atmosphere and the view goes on for miles, perfect for photography. The animals seem to have a spring in their step and the young start appearing, scampering along behind mum. This brings in the predators. It does not take as much effort to catch an unsteady baby.
Out on safari there is every chance of a thorough soaking so take your sense of humour and a rainproof camera bag, don the lodge waterproof (well, kind of waterproof poncho!), forget your beautifully coiffured hair and just enjoy this wonderfully vibrant time of new life. Besides, the pure, clean, pollution free rain is so good for you.